Most Popular Categories in Salt Lake City (change)
---
Most Popular Businesses in Salt Lake City (change)
Featured Business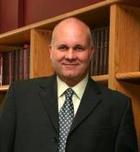 (801) 614-8066
1412 South Legend Hills Drive Suite #333, Clearfield, UT 84015
***YOUR FRESH START*** begins with as little as $200 down! FREE CONSULTATION! Mon-Sat 8am-10pm
---
What Businesses Are Saying
"I got so much business from my Monster ad on KSL Local, I had to start turning away work."
--- Andy, owner of Utah Arborist
Most Recent Review
"We had our main sewer line break in the fall. We were referred to Scott Hale plumbing. They were absolutely wonderful to work with. They made sure that we had very little down time with no available water. They were professional, courteous and delightful to work with during a huge undertaking..."
---