Most Popular Categories in Salt Lake City (change)
---
Most Popular Businesses in Salt Lake City (change)
Featured Business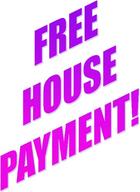 (801) 388-8533
1785 East 1450 South, Clearfield, UT 84015
Free House Payment for home buyers, Limited Time!
---
What Businesses Are Saying
"KSL Local has been the single most useful way of marketing my business. I have tried a lot of different avenues for marketing and advertising and none of them can compare with KSL Local. The quality and quantity of clients I get from KSL is helping to drive my business."
--- Cedar Hills Construction
Most Recent Review
"Very pleased with Levi who called us to let us know what time he would be at our home (and he was right on time!). He was very courteous and knowledgeable, and answered all our questions. We would definitely recommend this company and especially this service representative."
---