Most Popular Categories in Salt Lake City (change)
---
Most Popular Businesses in Salt Lake City (change)
Featured Business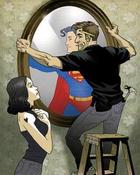 (801) 448-8718
murray, UT 84123
Please Call or text Cherie @ 801-448-8718 for an estimate.
---
What Businesses Are Saying
"I have received so much business for KSL Local! It has really saved by business especially with how the economy is right now."
--- Rushley from Beckstead Landscaping and Snow Removal
Most Recent Review
"We got hit pretty hard by that mud storm so we called this company to come clean our windows. Nick did an amazing job. He cleaned everything he said he would clean and did it for a good price. Me and my husband are super happy with his service."
---