Most Popular Categories in Salt Lake City (change)
---
Most Popular Businesses in Salt Lake City (change)
Featured Business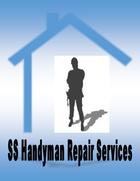 (801) 898-2222
575 Garn Way, Salt lake city, UT 84104
(801)9007030 Painting, Drywall, basement remodeling and other home repair help, Call for more info.
---
What Businesses Are Saying
"I have received so much business for KSL Local! It has really saved by business especially with how the economy is right now."
--- Rushley from Beckstead Landscaping and Snow Removal
Most Recent Review
"Wow! These guys are great! We needed a driveway... they came out gave us an unbeatable price! Then finished in just two days! I am one satisfied customer! I definitely recommend these pro s to anyone who needs concrete in Utah! Thanks guys your the best!!!"
---