Most Popular Categories in Salt Lake City (change)
---
Most Popular Businesses in Salt Lake City (change)
Featured Business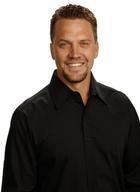 (801) 628-4101
6965 South Union Park Center Suite 470, Cottonwood Heights, UT 84047
YOU need FAST service with with LESS stress at a GREAT rate AND LOW fees! Call or email Russ today!
---
What Businesses Are Saying
"KSL Local has been the single most useful way of marketing my business. I have tried a lot of different avenues for marketing and advertising and none of them can compare with KSL Local. The quality and quantity of clients I get from KSL is helping to drive my business."
--- Cedar Hills Construction
Most Recent Review
"Scheduled to have Zerorez clean my carpent in the morning and even took half a day off work. Spent two hours the night before moving all my furniture and items out of the rooms. By 12:00 noon on the day I was scheduled for the cleaning I had not seen or heard from them by. Spent the next hour..."
---