Most Popular Categories in Salt Lake City (change)
---
Most Popular Businesses in Salt Lake City (change)
Featured Business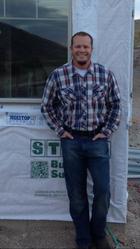 (801) 512-5595
Draper, UT 84020
I am a local handyman with a five star guarantee! I do every job myself to make sure its done right!
---
What Businesses Are Saying
"I have been using KSL for many years for all my advertising. I think KSL Local is amazing!"
--- Tracy from Grandma's House Child Care.
Most Recent Review
"Had my carpet cleaned and they were able to come by on short notice. Carpet looks and feels great. Had a few stains but the carpet was mostly dirty. Stains are gone and everything is cleaned up nicely. No crunchy feeling or chemical smells after the carpet was dry. I felt the amount charged for the..."
---