Most Popular Categories in Salt Lake City (change)
---
Most Popular Businesses in Salt Lake City (change)
Featured Business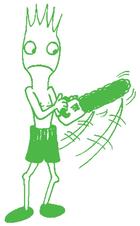 (801) 694-6565
1252 Hemingway Drive, Murray, UT 84121
We offer affordable tree service while providing quality service.
---
What Businesses Are Saying
"I have so many competitors, it is hard to get work, but KSL Local has really help me get the business I need!"
--- Rushley from Beckstead Landscaping and Snow Removal
Most Recent Review
"I purchased a wedding suit from Beckett and Robb and was disappointed with the fit and quality of the suit. The fabric was coarse, and the sleeves were too short (which I didn't know when I first tried it on because I wasn't really sure how it was supposed to feel). I purchased from their lower..."
---