Most Popular Categories in Salt Lake City (change)
---
Most Popular Businesses in Salt Lake City (change)
Featured Business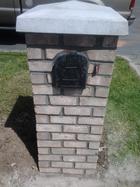 (801) 882-4169
5517 S 2200 W, Salt Lake City, UT 84129
Quality brick & block walls, all concrete, all stone work, 30years experience.
---
What Businesses Are Saying
"KSL Local has brought a lot more attention to our company."
--- Carrie from For Your Rooms Only
Most Recent Review
"Excellent service! Mark followed up very well on when he said he would be able to replace our windshield. He was very professional, courteous, knowledgeable and thorough. I would definitely use his company again and will refer family and friends to him. It's good to know there are still good..."
---