Most Popular Categories in Salt Lake City (change)
---
Most Popular Businesses in Salt Lake City (change)
Featured Business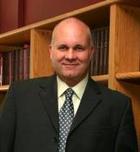 (801) 478-6823
10 West Broadway Suite #505, Salt Lake City, UT 84101
***YOUR FRESH START*** begins with as little as $200 down! FREE CONSULTATION! Mon-Sat 8am-10pm
---
What Businesses Are Saying
"I have been using KSL for many years for all my advertising. I think KSL Local is amazing!"
--- Tracy from Grandma's House Child Care.
Most Recent Review
"Great experience with Xtra-hands, cleaned two baths and two rooms of carptet. Cleaning was excellent, was really impressed by the carpet cleaning. I expected a couple days use and it would look bad again but it's two weeks now in high traffic and looks fantastic!! Thanks!"
---