Most Popular Categories in Salt Lake City (change)
---
Most Popular Businesses in Salt Lake City (change)
Featured Business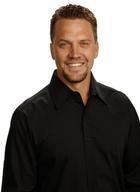 (801) 628-4101
6965 South Union Park Center Suite 470, Cottonwood Heights, UT 84047
YOU need FAST service with with LESS stress at a GREAT rate AND LOW fees! Call or email Russ today!
---
What Businesses Are Saying
"I got so much business from my Monster ad on KSL Local, I had to start turning away work."
--- Andy, owner of Utah Arborist
Most Recent Review
"FYI: This ad was NOT placed by the owner of the barn. The owner's name is Tara, and her number is included. Please call the barn's owner for info. Thanks."
---