Most Popular Categories in Salt Lake City (change)
---
Most Popular Businesses in Salt Lake City (change)
Featured Business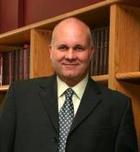 (801) 614-8066
1412 South Legend Hills Drive Suite #333, Clearfield, UT 84015
***YOUR FRESH START*** begins with as little as $200 down! FREE CONSULTATION! Mon-Sat 8am-10pm
---
What Businesses Are Saying
"KSL Local has brought a lot more attention to our company."
--- Carrie from For Your Rooms Only
Most Recent Review
"When I decided to finish my basement, I got 3 quotes from 3 different companies I found on KSL. Rene not only gave me the cheapest bid, he did a fantastic job! Always on time, did exactly what I wanted, and on the time frame that worked best for me. He is very nice, very honest, and the work that..."
---