Most Popular Categories in Salt Lake City (change)
---
Most Popular Businesses in Salt Lake City (change)
Featured Business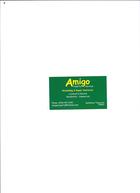 (435) 513-2190
park City, UT 84098
Experienced Team of Painters; Licensed Insured since 2011. Free Estimates
---
What Businesses Are Saying
"KSL Local has brought a lot more attention to our company."
--- Carrie from For Your Rooms Only
Most Recent Review
"I think of my singing in two parts: before Salt Lake Voice, and after Salt Lake Voice. Michael changed my whole concept of singing. I had sung for thirty years but still had problems with my middle and upper registers. In a matter of months, Michael taught me how to change my resonance in exactly t..."
---