Most Popular Categories in Salt Lake City (change)
---
Most Popular Businesses in Salt Lake City (change)
Featured Business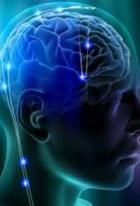 (801) 759-8969
809 E. 2100 S., Salt Lake City, UT 84106
I'm board certified as a Master Clinical Hypnotherapist with 7.5 yrs. of college and 3 degrees.
---
What Businesses Are Saying
"KSL Local has helped my business grow, by providing the most cost effective advertising I have used. As compared to other advertising agencies I have received more hits and new customers with KSL Local."
--- Mark Jeffery Photography
Most Recent Review
"After getting the lowest bid from Frank (Francis), I decided to go with this company to paint my basement. I guess you get what you pay for. They came out and did the job quickly, but it was not done very well at all. They didn't take off many of the hinges and door catches, so they are now..."
---