Most Popular Categories in Salt Lake City (change)
---
Most Popular Businesses in Salt Lake City (change)
Featured Business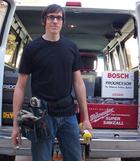 (801) 255-6020
Salt Lake City, UT 84088
LICENSED - INSURED - AWESOME
---
What Businesses Are Saying
"KSL Local has brought a lot more attention to our company."
--- Carrie from For Your Rooms Only
Most Recent Review
"We had an October reservation with a competitor of AK Rentals. The night before our scheduled date we got a call that our machine had come back wrecked and they would have to cancel us. They kindly referred us to Alex at AK. He went over EVERYTHING with us to make sure we understood how to safely..."
---