Most Popular Categories in Salt Lake City (change)
---
Most Popular Businesses in Salt Lake City (change)
Featured Business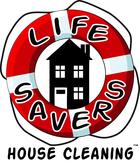 (801) 808-0193
4401 Summerview Cir., Bountiful, UT 84010
Professional Home and Office Cleaning for the past 23 years. Owned and operated from Davis County
---
What Businesses Are Saying
"Since starting our ad with KSL Local we have notice a large increase in both requesting quotes for various jobs as well as an increase in the amount of jobs we are doing at each week which is very good for our business."
--- Larry from American Engine Installations
Most Recent Review
"Very unprofessional! Started out giving me one price and then tried to tell me the price was higher but I caught his bluff. Set up an appointment to which THEY NEVER SHOWED UP! I called and left a message asking when I could expect them and they never returned my call. Very disappointed and..."
---