Most Popular Categories in Salt Lake City (change)
---
Most Popular Businesses in Salt Lake City (change)
Featured Business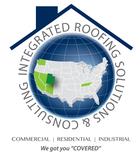 (801) 254-3673
32 W 200 S #208, Salt Lake City, UT 84101
We've Got You "Covered"Safety, Security, Warmth...all starts with a solid roof over your head.
---
What Businesses Are Saying
"KSL Local is great for local businesses. It keeps money in the local economy!"
--- Preston Judd from Be Locally Seo, Web Design, Social Media
Most Recent Review
"Center Point is "on point." The person I talked to seems to wear his heart on his sleeve and is obviously passionate about what he does. They are a great team of craftsmen and they made me happy! Start to finish! I feel bad that the other reviewer had a lesser experience... often times there is..."
---