Most Popular Categories in Salt Lake City (change)
---
Most Popular Businesses in Salt Lake City (change)
Featured Business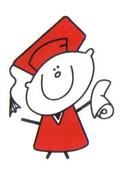 (801) 266-0177
131 Woodrow St (5360 S.), Salt Lake City, UT 84107
Murrays Premier Child Care Center *OPENINGS!*
---
What Businesses Are Saying
"I got so much business from my Monster ad on KSL Local, I had to start turning away work."
--- Andy, owner of Utah Arborist
Most Recent Review
"The team at Dream Woods did an amazing job on a custom fireplace, an entertainment center and some custom cabinetry. Great to work with. Always on time. No surprises in the budget. The entire team was very professional and really cared about meeting our exact expectations. The fireplace alone..."
---