Most Popular Categories in Salt Lake City (change)
---
Most Popular Businesses in Salt Lake City (change)
Featured Business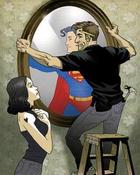 (801) 448-8718
murray, UT 84123
Please Call or text Cherie @ 801-448-8718 for an estimate.
---
What Businesses Are Saying
"Early 2011 we decided to try KSL Local. We started receiving leads the first day. We have seen a 20% increase in sales for 2011, as well as company growth."
--- Jadon and Tyler of Dirty Boys Concrete
Most Recent Review
"Hired Newtown to do excavation on our back yard so we can put in our new sprinkler system. They did an outstanding job, they had Bluestakes out before they started digging and hauling away dirt and marked our underground power, gas and internet lines. They were always professional, always polite..."
---