Most Popular Categories in Salt Lake City (change)
---
Most Popular Businesses in Salt Lake City (change)
Featured Business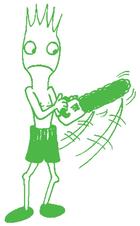 (801) 694-6565
1252 Hemingway Drive, Murray, UT 84121
We offer affordable tree service while providing quality service.
---
What Businesses Are Saying
"I got so much business from my Monster ad on KSL Local, I had to start turning away work."
--- Andy, owner of Utah Arborist
Most Recent Review
"DUDE WAS TO BOOKED TO HELP I DON'T NEED IT FOR WEEKS, BUT HE DIDN'T EVEN GIVE ME A CHANCE TO TELL HIM JUST SAID NO! I'm to busy, What has customer service come to where we are so busy we don't want to work WOW."
---