Most Popular Categories in Salt Lake City (change)
---
Most Popular Businesses in Salt Lake City (change)
Featured Business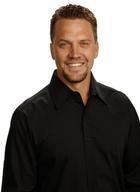 801.628.4101
6965 South Union Park Center Suite 470, Cottonwood Heights, UT 84047
YOU need FAST service with with LESS stress at a GREAT rate AND LOW fees! Call or email Russ today!
---
What Businesses Are Saying
"I got so much business from my Monster ad on KSL Local, I had to start turning away work."
--- Andy, owner of Utah Arborist
Most Recent Review
"My husband recently got a great deal on an old car that had a good engine but the interior was absolutely, completely filthy. There aren't even words to describe how gross it was. I decided to hire Eric based just on reading all of his outstanding reviews from other customers. It was the best money..."
---