Most Popular Categories in Salt Lake City (change)
---
Most Popular Businesses in Salt Lake City (change)
Featured Business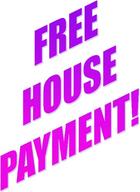 (801) 388-8533
1785 East 1450 South, Clearfield, UT 84015
Free House Payment for home buyers, Limited Time!
---
What Businesses Are Saying
"KSL Local is great for local businesses. It keeps money in the local economy!"
--- Preston Judd from Be Locally Seo, Web Design, Social Media
Most Recent Review
"Friendly plumber has a customer for life. I had to call them because my kitchen sink was leaking all over my new hardwood floors. They showed up faster then expected and quickly found the issue. My garbage disposal had shaken lose the drain pipe causing the water leak. They were able to fix the..."
---