Most Popular Categories in Salt Lake City (change)
---
Most Popular Businesses in Salt Lake City (change)
Featured Business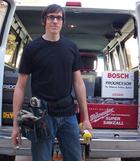 (801) 255-6020
Salt Lake City, UT 84088
LICENSED - INSURED - AWESOME
---
What Businesses Are Saying
"I have been able to fill all my openings within a week or two of placing my add on KSL Local. They have gone out of their way to make sure I am a happy customer. KSL Local has been a life and business saver!"
--- Tracy from Grandma's House Child Care.
Most Recent Review
"Very happy with the service. My carpets are very light in color and have not been cleaned for about 6 years. They turned out fantastic. They are very professional and was on time. Very satisfied with the service. Fantastic prices."
---