Most Popular Categories in Salt Lake City (change)
---
Most Popular Businesses in Salt Lake City (change)
Featured Business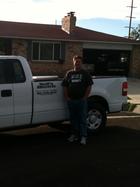 (801) 558-1032
Salt Lake City, UT 84088
Nice Guy, Fair Prices Neil's Electric Inc. 801-558-1032
---
What Businesses Are Saying
"I have so many competitors, it is hard to get work, but KSL Local has really help me get the business I need!"
--- Rushley from Beckstead Landscaping and Snow Removal
Most Recent Review
"THIS PLACE IS SUCKS! If you like to live with little black beetles that fly!"no these are not box elder bugs" these things are disgusting. Like you think i am kidding like in the thousands. the windows closed will not keep them out they will BE IN YOUR BED like crawling up your neck while trying to..."
---