Most Popular Categories in Salt Lake City (change)
---
Most Popular Businesses in Salt Lake City (change)
Featured Business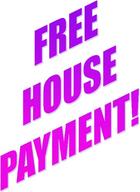 (801) 388-8533
1785 East 1450 South, Clearfield, UT 84015
Free House Payment for home buyers, Limited Time!
---
What Businesses Are Saying
"My KSL Local ad is working wonders."
--- Kevin from Innovative Auto Repair
Most Recent Review
"Robbie just finished our entire yard! It's looks incredible. After calling several local Landscapers here in Highland, they all agreed. Robbie is the guy you want to use. He knows exactly how curbing lines are suppose to be laid, and how they're suppose to look! He has nice employees, and is very..."
---