Most Popular Categories in Salt Lake City (change)
---
Most Popular Businesses in Salt Lake City (change)
Featured Business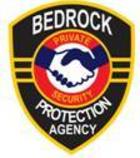 (801) 713-3600
6076 S 900 East, Salt Lake City, UT 84121
LICENSED AND INSURED 24 Hour Security Officer and Patrol Services in UT, ID, and WY since 1992
---
What Businesses Are Saying
"KSL Local has helped my business grow, by providing the most cost effective advertising I have used. As compared to other advertising agencies I have received more hits and new customers with KSL Local."
--- Mark Jeffery Photography
Most Recent Review
"THIS PLACE IS SUCKS! If you like to live with little black beetles that fly!"no these are not box elder bugs" these things are disgusting. Like you think i am kidding like in the thousands. the windows closed will not keep them out they will BE IN YOUR BED like crawling up your neck while trying to..."
---