Most Popular Categories in Salt Lake City (change)
---
Most Popular Businesses in Salt Lake City (change)
Featured Business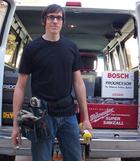 (801) 255-6020
Salt Lake City, UT 84088
LICENSED - INSURED - AWESOME
---
What Businesses Are Saying
"I got so much business from my Monster ad on KSL Local, I had to start turning away work."
--- Andy, owner of Utah Arborist
Most Recent Review
"Our ice maker had quit and we needed a new one installed. Dr. D did a great job. It was installed quickly and he cleaned up all of the mess made during installation. He charged us a fair price and I would use him again."
---