Most Popular Categories in Salt Lake City (change)
---
Most Popular Businesses in Salt Lake City (change)
Featured Business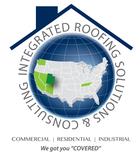 (801) 254-3673
32 W 200 S #208, Salt Lake City, UT 84101
We've Got You "Covered"Safety, Security, Warmth...all starts with a solid roof over your head.
---
What Businesses Are Saying
"KSL Local has been the single most useful way of marketing my business. I have tried a lot of different avenues for marketing and advertising and none of them can compare with KSL Local. The quality and quantity of clients I get from KSL is helping to drive my business."
--- Cedar Hills Construction
Most Recent Review
"Totally dissatisfied! Arrived 90 minutes early then rushed through everything. Spray was everywhere (walls, kitchen cabinets, light switches, door handles), gave no opportunity to move items in garage away from walls so spray didn't go where it was needed and did go everywhere it shouldn't have..."
---