Most Popular Categories in Salt Lake City (change)
---
Most Popular Businesses in Salt Lake City (change)
Featured Business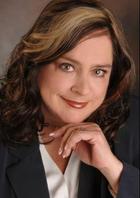 (801) 485-3717
UTAH BANKRUPTCY LAW ADVOCATES PC, Salt Lake City, UT 84106
CHAPTER 13 ONLY WE WILL STOP YOUR FORECLOSURE OR GARNISHMENT THE DAY WE FILE. ZERO$$ DOWN!
---
What Businesses Are Saying
"My Featured ad pays for itself in the first few days of the month and the rest is all gravy:"
--- Jeff, owner of A-1 Reliable Garage Doors
Most Recent Review
"Called Mike to come fix my dryer on a Saturday. He came in, got it fixed and was on his way in short order. After he left, I put a load in the dryer, it started making a squeaking sound, so I called him before he got too far down the road. He came right back, fixed the squeak, and it all seems..."
---