Most Popular Categories in Salt Lake City (change)
---
Most Popular Businesses in Salt Lake City (change)
Featured Business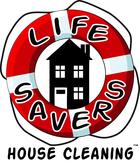 (801) 808-0193
4401 Summerview Cir., Bountiful, UT 84010
Professional Home and Office Cleaning for the past 23 years. Owned and operated from Davis County
---
What Businesses Are Saying
"Early 2011 we decided to try KSL Local. We started receiving leads the first day. We have seen a 20% increase in sales for 2011, as well as company growth."
--- Jadon and Tyler of Dirty Boys Concrete
Most Recent Review
"IWC recently finished a huge roof project on my home in Sugar House. It is a 100-year old house that had 4 layers of shingles, with bowed and cracking trusses in the attic. I received 4 bids from other companies, all of which came in more expensive than IWC's. IWC had the best warranty-rating,..."
---