Most Popular Categories in Salt Lake City (change)
---
Most Popular Businesses in Salt Lake City (change)
Featured Business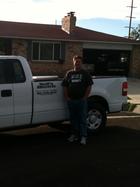 (801) 558-1032
Salt Lake City, UT 84088
Nice Guy, Fair Prices Neil's Electric Inc. 801-558-1032
---
What Businesses Are Saying
"Early 2011 we decided to try KSL Local. We started receiving leads the first day. We have seen a 20% increase in sales for 2011, as well as company growth."
--- Jadon and Tyler of Dirty Boys Concrete
Most Recent Review
"The Roof Doctor did a fantastic job on tearing off the old roof and making repairs and putting new shingles back on. This was all done in two days. It looks great. They did everything that the detailed bid was quoted (no surprises). I will recommended them to my friends and neighbors. bob s."
---