Most Popular Categories in Salt Lake City (change)
---
Most Popular Businesses in Salt Lake City (change)
Featured Business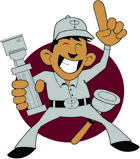 801.763.7835
241 west Pacific drive, American Fork, UT 84003
Creating dramatic results for EVERY customer by packing value in every business transaction.
---
What Businesses Are Saying
"KSL Local is a great tool and valued asset to any company looking to expand their client base and visibility!"
--- Jadon and Tyler of Dirty Boys Concrete
Most Recent Review
"GSM PRO REMODELING I found this new company of 2 boys that I was pleasantly surprised! First time and very satisfied with the work, price and service I think I've found a new plumber."
---