Most Popular Categories in Salt Lake City (change)
---
Most Popular Businesses in Salt Lake City (change)
Featured Business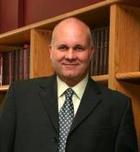 (801) 614-8066
1412 South Legend Hills Drive Suite #333, Clearfield, UT 84015
***YOUR FRESH START*** begins with as little as $200 down! FREE CONSULTATION! Mon-Sat 8am-10pm
---
What Businesses Are Saying
"I have received so much business for KSL Local! It has really saved by business especially with how the economy is right now."
--- Rushley from Beckstead Landscaping and Snow Removal
Most Recent Review
"Highly recommended! Sports Embroidery's work is beautiful, high quality and long lasting! Top notch customer service, willing to meet any deadline. Use them and you will not be disappointed."
---