Most Popular Categories in Salt Lake City (change)
---
Most Popular Businesses in Salt Lake City (change)
Featured Business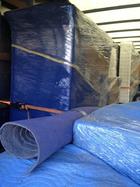 (801) 953-9147
6922 ASHBY WY, salt lake city, UT 84104
BOOK WITH US**ALWAYS SAVING YOU TIME AND MONEYPROUDLY PART OF BBB SINCE 2010
---
What Businesses Are Saying
"Early 2011 we decided to try KSL Local. We started receiving leads the first day. We have seen a 20% increase in sales for 2011, as well as company growth."
--- Jadon and Tyler of Dirty Boys Concrete
Most Recent Review
"Jared was wonderful. Very knowledgable. Told us what to expect, gave us a fair price, gave us a clear schedule of when he would start and when he would be finished. Communicates very well. I highly recommend him. Very pleased with the finished product."
---