Most Popular Categories in Salt Lake City (change)
---
Most Popular Businesses in Salt Lake City (change)
Featured Business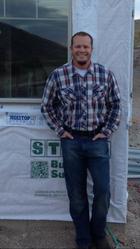 (801) 512-5595
Draper, UT 84020
I am a local handyman with a five star guarantee! I do every job myself to make sure its done right!
---
What Businesses Are Saying
"Since starting our ad with KSL Local we have notice a large increase in both requesting quotes for various jobs as well as an increase in the amount of jobs we are doing at each week which is very good for our business."
--- Larry from American Engine Installations
Most Recent Review
"Do not believe these guys when they give you a price. First the posted price for 3 men and a truck is $90, they charged $95. Thats not the worst of it. They sent me an email scheduling my move on Saturday at 9 AM at 910 AM I called them they said Oh was that today, I must have forgotten. So I let..."
---