Most Popular Categories in Salt Lake City (change)
---
Most Popular Businesses in Salt Lake City (change)
Featured Business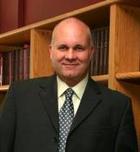 (801) 478-6823
10 West Broadway Suite #505, Salt Lake City, UT 84101
***YOUR FRESH START*** begins with as little as $200 down! FREE CONSULTATION! Mon-Sat 8am-10pm
---
What Businesses Are Saying
"I got so much business from my Monster ad on KSL Local, I had to start turning away work."
--- Andy, owner of Utah Arborist
Most Recent Review
"Monte was a pleasure to work with, I called him to see if he could swing by and grab a washer and dryer from me and much to my surprise he came same day! He is very personable and professional. He asked how much I wanted for the pair and I said nothing and that he was doing me the favor. He then..."
---