Most Popular Categories in Salt Lake City (change)
---
Most Popular Businesses in Salt Lake City (change)
Featured Business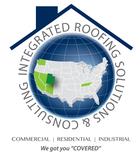 (801) 254-3673
32 W 200 S #208, Salt Lake City, UT 84101
We've Got You "Covered"Safety, Security, Warmth...all starts with a solid roof over your head.
---
What Businesses Are Saying
"KSL Local has brought a lot more attention to our company."
--- Carrie from For Your Rooms Only
Most Recent Review
"I had Barry from Debarry Designs work on my living room. He offered several designs to choose from and seemed to have some excellent connections with custom furniture manufacturers as well as fabric companies. I will definitely call Barry again."
---