Most Popular Categories in Salt Lake City (change)
---
Most Popular Businesses in Salt Lake City (change)
Featured Business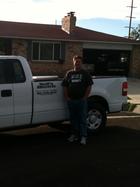 (801) 558-1032
Salt Lake City, UT 84088
Nice Guy, Fair Prices Neil's Electric Inc. 801-558-1032
---
What Businesses Are Saying
"I have received so much business for KSL Local! It has really saved by business especially with how the economy is right now."
--- Rushley from Beckstead Landscaping and Snow Removal
Most Recent Review
"Don't go anywhere else for a dress! I found my gorgeous wedding dress for less than half the cost of retail. It was clean and beautiful. Not only did I get my dress for cheap but I got the best one on one help. I didn't feel pressured and she showed me dresses that I really wanted to look at within..."
---