Back to listings
000oo-- Utah Laptops Llc --oo000
Serving Salt Lake, Utah County, Weber/Davis, St. George, Northern Utah, Park City, Uintah Basin, Central Utah, Price, Western Utah, South Eastern Utah areas
Business Details
Description
About Us: UtahLaptops LLC, is a licensed business based in Springville, UT. We are NOT a huge company, we are a small company that cares about our customers. We strive ensure we are accurate on our descriptions and that each of our customers is 100 happy. Repairs Repairs start at $30


We perform *ALL* types of laptop computer repairs and upgrades. We work on ALL brands.*** SAME DAY SERVICE (Parts allowing) ***


… Operating System Reloads. … Does not power on / Dead. … Broken, Dark or Flickering LCD. … Missing / Stuck Keys. … Mouse problems. … Overheating. … Password Removal. … Viruses / Spyware. … Bad / Failing Hard Disk. … Random Reboots. … Bad Power Supplies. … Broken Power Connector. … Batteries. … Upgrades.


In the rare case, where repairs are un-economical we also sell quality used computers, and can offer TRADE-Ins.


USED LAPTOP SALES Utah Laptops LLC is your source for affordable used Laptops. All our laptops are fully tested and come with the laptop, freshly loaded O/S (including drivers), power adapter and battery.


Our stock changes often, so click on our webpage link to see our current stock.
Coupons (1)
Reviews (1)
Map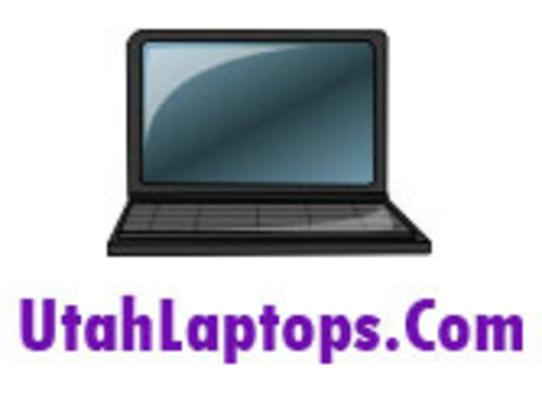 ---