Back to listings
All Things Landscaping
Serving Utah County area
Business Details
Description
 The All Things Landscaping approach combines Expert Quality with a Professional Service attitude.  Our goals are achieved by being the only landscape company you will ever call with our all-encompassing array of services while providing the assurance that you are receiving the high quality expected. 
We offer Design, Installation & Maintenance in the following areas:
Sprinklers, Sod & Aeration, Mulch & Rock Fertilizing, Weeding & Pruning, Fall Cleanup, Winterization, Debris Removal, And Much More!
---
Hours of Operations
Monday - Friday 8:30am - 5:30pm
Saturday 8:30am - 3:00pm
Reviews (1)
Write a Review »
Unfinished job & no sign of the contractor
by
User87055

on

This company does not fulfill their responsibilities. We got a professional quote from them to install a sprinkler system, as well as a great vibe from the business owner when he showed up, on time, to do a quote. We received a professional looking bid via email, as well as a receipt for our deposit. We were told the job would be done in 2-3 days. He claimed to be licensed and insured and seemed to be knowledgeable and competent. We should have checked, as we can now find no record of his license or insurance. We were then asked, over several weeks time, to provide extra funds to help him finish the job that was already well past the date when it should have been done. We have paid him 70% of the total cost of the job, have approximately 40% of the job done, and he has now disappeared. Will not return any communication to us, after weeks of trying. Please think twice before hiring this company to do any work at your home or business. We have had a terrible experience.
Map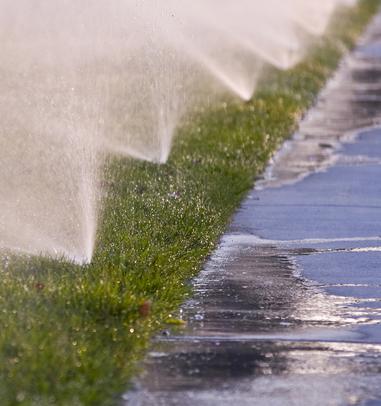 ---