Back to listings
D And M Paint Horses And Stables
2355 ROSEPARK LN.
SALT LAKE CITY, UT 84116
Business Details
Description
We provide full, part time, long term or short term care of your horse. We also provide equestrian services such as, transport, farrier, onsite vet clinics, training, est. We occasionally hold rodeos and team roping pratices. We have been known for housing many team ropers and their horses during rodeo season, as well as, provide care for mustang adoption horses. We also offer long haul horse transportation. Our facility includes indoor arena, 2 outdoor arenas, 2 round pens, walker, various options on stables for horses, team roping pratices, tackrooms, port o pottys, owner/operator lives on site not left unsupervised. We have been in business for over 20 years we are a family owned business.
Reviews (3)
Write a Review »
Excellence In Care
by
User184165

on

I have boarded my Mustang at the D&M for over a year now and have to say the care provided by Dick Bowden and his family members has been above and beyond. My mare is well fed per her nutritional needs and watered daily. I have the choice of self care or the D&M will clean the stall for me. This is a real nice option during the winter months. My mares outdoor stall is covered with a 30 ft. walkout. In poor weather we are welcome to a spacious indoor stall that has a large open picture window. At the D&M there is open property to ride. For training we enjoy a lighted indoor arena, a outdoor arena and a roping arena. Also available are 2 round pens. Both are lighted for night time work.Trainers do not reserve space at the D&M so there is always area available to play in. I have looked at other facilities in Davis Co and found that The D&M has the best rates,space and excellence in 24 hr care. Its all about family at the D&M - My mare and I have always felt a part of. Thanks D&M
BEST horse care in SLC
by
User73060

on

If you're concerned about your horses getting a good amount of quality feed on a reliable and regular schedule, D & M is the place to be. Stalls are cleaned well (if you choose the full-care board option), water containers are cleaned weekly and filled daily. Plus the on-site management means your horses will be supervised at all hours. Dick Bowden cares for each and every horse on the property as if they were his own. Plus, the rates are fair and affordable. You won't find a better place to board in all of the Salt Lake Valley! http://www.examiner.com/article/this-week-utah-s-horse-world-best-horse-boarding-options-the-slc-area
Great experience!
by
User18395

on

If you want a great place to board, this is it! We loved having our horses here. Dick is great and takes really good care of the horses. We never had any problems! We only stopped boarding our horses because we bought horse property, otherwise they'd still be there. We had our horses there for 3 years.
Map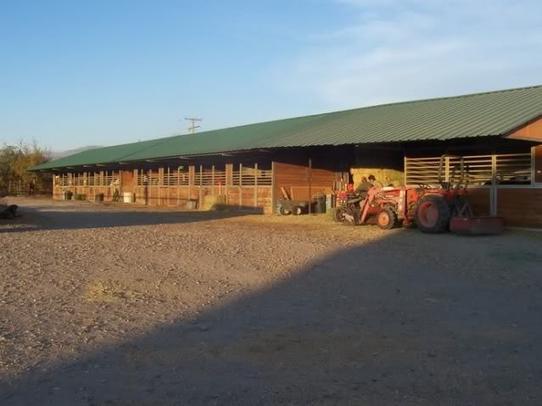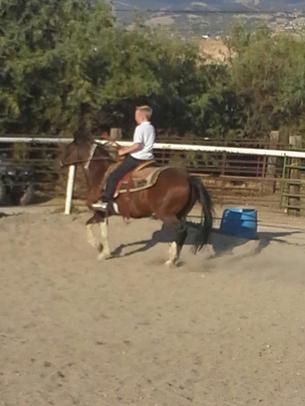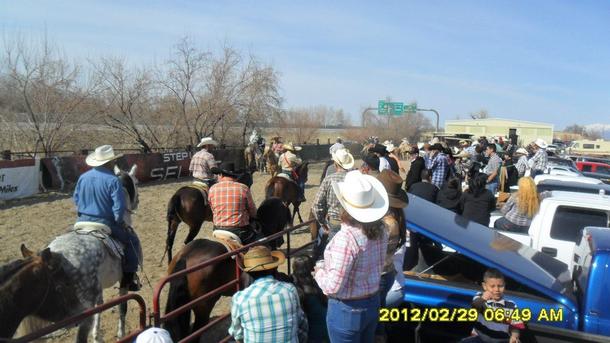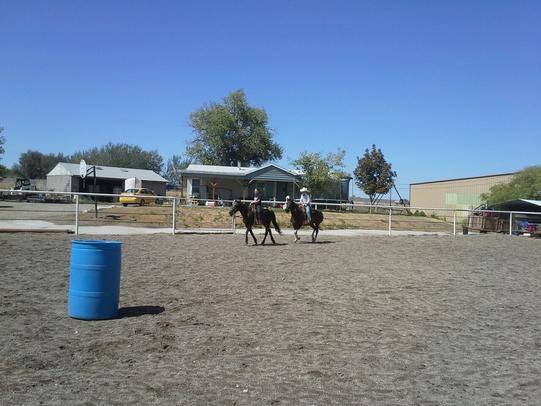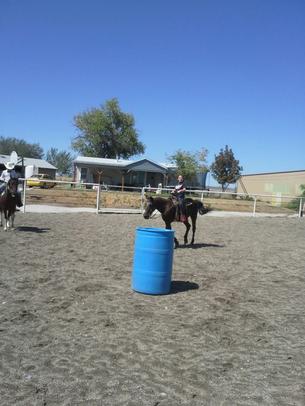 ---