Find local services, events, restaurants and much more
Back to listings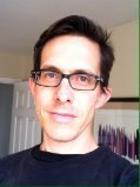 Express Handyman Services
(801) 255-6020 | Email Us
Serving Salt Lake area
30

Reviews »
Write a Review »
41,928 Page Views
---
Business Details
Description
I am an insured, licensed and registered Handyman. I am a skilled Tradesman with knowledge and experience in multiple construction trades. I can repair, remodel, build or rebuild almost anything and have a wealth of technical knowledge.


Please understand, I genuinely respect your inquiries and interest in using me for your projects. Please also understand I'm a sole proprietor and it's tough for me to return calls and texts to prospective customers. When I'm on a project, even a service call, almost 100% of my attention is given to working for and communicating with that particular customer.
I will work very hard to make you happy. I am clean, fast, trustworthy and a non-smoker, if you have a preference.
I can pass any background check.
For more pictures of my work, please visit my Facebook page. Many of the pictures/work examples I have posted are designed and built by me.
MY NAME IS CHRISTOPHER, PLEASE CALL ANYTIME, 801-255-6020



-Plumbing and Leak Repair
-Faucet/Fixture Repair and Replacement
-Drain and P-Trap Repair or Replacement
-Disposers
-Dishwasher Replacement
-Hose Bib/Sillcock Repair
-Laundry Valve or Drain Repair and Replacement
-Toilet Repair and Replacement
-Drywall Repair, Patch and Paint
-Custom/Furniture-grade Carpentry - Coffee Tables - Dining Tables etc.
-Finish Carpentry
-Framing
-Custom Cabinets - partnership - Doug Harding - master cabinetmaker/woodworker.
-Deck & Fence Building and Repair
-Tile Installation & Repair
-Kitchen and Bath Design and Remodel
-Custom Projects
-Designer & Craftsman Projects
-Punch Lists
-All aspects of home or business improvement, maintenance, repair or remodel. NO JOB TOO SMALL! I love service calls and bigger projects too. I'm happy to help!
Save money and get it done, call me today. -Christopher- 801-255-6020 hardworkingcj@hotmail.com
---
Hours of Operations
Monday - Saturday 8:00am - 9:00pm
Sunday 8:00pm - 9:00pm
Reviews (30)
Click for Larger View
Images
---