Find local services, events, restaurants and much more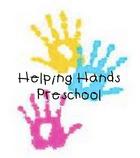 Helping Hands Preschool
(801) 231-3618 | Email Us
2638 W 1245 N
Layton, UT 84041
Text me deals from this business
2

Reviews »
Write a Review »
564 Page Views
---
Business Details
Description
I am no longer teaching from my home. Sorry for any inconveinence.
Reviews (2)
Write a Review »
Best School ever!!!!
by
User98121

on

My son LOVES Miss Melly. He is in Kindergarten now, but he still talks about going to school with her. He had so much fun in her class. He made great friends and learned so much. I'd recommend this preschool to anyone. The prices are great-the Education is Priceless. Thanks Miss Melly for a wonderful school year! You're the best.
Love it!
by
User95362

on

I had two kids in Helping Hands Preschool last year and they both loved it! Every morning they would ask if it was a preschool day, and if it wasn't they were so bummed. Miss Melly does a great job with her curriculum and making learning fun. Everyday they would come home and tell me all the new things they'd learned.
---