Back to listings
Little Starling Photography
Serving Salt Lake, Utah County, Northern Utah areas
Business Details
Description

Lauriann Wakefield is the photographer of Little Starling Photography.  She is located right in Garden City ready to serve clients vacationing in the Bear Lake area.  Visit LittleStarlingPhotography.com for more information.
6 reasons to hire Lauriann Wakefield:
1- I have been actively taking baby and children pictures since 2005. 
2- I'm constantly researching and improving my skills.  I keep up to
date on the latest styles, while trying to grow my own ideas.  I'm
always on the lookout for new locations, new props.  My camera gear is at the
professional level.
3- I love newborns, and I have the patience and experience to sooth and
make your baby feel comfortable.
4-I care about my clients, and do what I can to tailor each photo shoot to match their uniqueness. You will be treated most professionally and with the communication you would expect.
5- I'm patient.  I love kids, and I embrace the joy of childhood.
6- I'm a college graduate with a Fine Art degree.  I'm an award winning
watercolor painter that has sold paintings in a prestigious art gallery.  I know the ins and outs of Photoshop and use it as a tool to enhance my photos. When you hire me, you're getting more than just a hobbyist who likes taking pictures.  You're hiring an artist passionate about creating art.

Reviews (3)
Write a Review »
Unparalled Quality
by
User104483

on

Lauriann has such an amazing talent/skill with photography and a love of what she does that shines through her photos! Her work is consistently at a level rarely achieved by even most "professionals". The pricing is excellent for what you receive (although there are people who think her pricing is too high, because their neighbor's cousin's aunt's, thrice removed, friend has an i-phone that takes good family photos). Simply put, her work is amazing! Add to that the fact that Bear Lake offers a plethora of scenery options, and it's hard to find a better photographer!
Awesome Photographer
by
User104484

on

Lauriann does an amazing job. She has a natural talent for capturing those great little moments and a knack for getting my child's personality to show in her photos. The family pictures she's done for us are simply beautiful. She's so patient and has many wonderful ideas and suggestions. I highly recommend her for all your baby, child, graduation and family portraits. Great pictures at a great price!
Best There Is
by
User104472

on

Lauriann is amazing. The way she captures memories and not just a "posed cheese" is unduplicated. I constantly get comments about how stunning our pictures are that she has taken for us and I often find myself starting at the images on our walls, lost in the memories of that time. She has a gift and talent. Too often people think a good camera will get you a good picture. Lauri has great equipment, but more importantly she has talent. She is very nice, very professional, and easy to work with. I highly recommend Little Starling Photography.
Map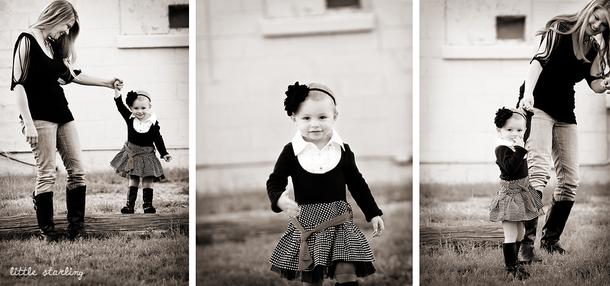 ---