Back to listings
Rebecca's Mobile Notary Service
Serving Salt Lake, Utah County, Weber/Davis, Northern Utah, Park City areas
Business Details
Description
REBECCA'S MOBILE NOTARY SERVICE
I am a certified, bonded and licensed Notary Public with the State of Utah. I service the following counties: Salt Lake, Tooele, Utah, Davis and Weber. For a reasonable fee I can come to you - or you can come to me and pay less! I am available weeknights, weekends and most holidays upon request.
I have experience with Wills, Trusts, Power of Attorney, Real Estate transaction documents, Affidavits, Health Care Directives, Divorce, and many other legal documents.



SIGNATURE FEES:


My signature fees, in accordance with State law, are as follows:


- $5 per witnessed signature (signer)


- $5 per Notary stamp/signature



TRAVEL FEES:


I try to keep my fees as affordable as possible to best serve the needs of my clients. On occassion, as fuel rates increase, my rates may slightly increase as well to offset this cost.
As of November 1, 2015, my fee is $0.50 per mile. I assess this charge based on the total round-trip mileage.
I am willing to meet if you would like to travel to me for notary services.
***Minimum $5 travel fee assessed to any trip under 10 miles***



TO MAKE AN APPOINTMENT
I try my best to be available at all times to best serve the needs of my clients. If you are in need of an appointment, please TEXT your full name, full address (to assess mileage) and the date/time of your requested appointment to 801-574-5300 to get scheduled.
PAYMENT OPTIONS:
*CASH: PREFERRED METHOD OF PAYMENT. Exact amount only please, I do not carry change!



*PAYPAL/SQUARE CARD READER: A flat $2.00 fee will be assessed for paying with this service, which offsets the fees that are charged me for accepting card payments.



*CASHIERS CHECK: I can accept cashier's checks ONLY. NO PERSONAL CHECKS WILL BE ACCEPTED.



***PLEASE NOTE: ADVANCE PAYMENT MAY BE REQUIRED FOR SERVICES THAT REQUIRE MORE THAN 30 MILES OF TRAVEL***



PLEASE CALL/TEXT TO SCHEDULE YOUR APPOINTMENT TODAY!!! I LOOK FORWARD TO HELPING YOU!
---
Hours of Operations
Monday - Friday 8:00am - 10:00pm
Saturday and Sunday 8:00am - 11:00pm
Reviews (6)
Map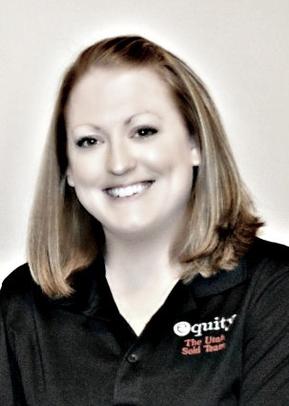 ---