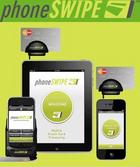 Wasatch Front Complete Merchant Services
801.205.1955 | Email Us
Serving Salt Lake, Utah County, Weber/Davis, St. George, Northern Utah, Park City, Uintah Basin, Central Utah, Price, Western Utah, South Eastern Utah areas
Text me deals from this business
3

Reviews »
Write a Review »
1,753 Page Views
---
Business Details
Description
We provide FREE Terminals and PIN Pads for your Business and eCommerce for your Website. 
PhoneSWIPE is a Free Credit/Debit Card Swiper for all Smartphones, with 24/7 Phone Support. If you do not process any transactions with PhoneSWIPE, it costs you Absolutely Nothing! Only pay per swipe, no contract.

Security Encryption, Multi-Device Accounts, Quickbooks Integration, 24hr Disbursement on any dollar amount and a number of options other devices don't allow. 

PhoneSWIPE is a free app and free credit card reader that transforms your smartphone or tablet into a mobile point-of-sale terminal. Our mobile credit card processing solution empowers your business to accept credit cards and enables you to take business directly to your customers. You'll be able to increase revenue, expand your customer base, and increase market reach.

You won't have to worry about being tied to a storefront or your customers' lack of cash. With features like email receipts with Google Maps™, customizable inventory management, real-time reporting, and 24/7 support, PhoneSWIPE is the solution for your growing business. All you have to do is take PhoneSWIPE and go! 
http://www.applynowphoneswipe.com or message us for more information or for an appointment.  801.205.1955, freephoneswiper@gmail.com
---
Hours of Operations
Monday - Saturday 6:00am - 11:00pm
Sunday 9:00am - 5:00pm
Reviews (3)
Write a Review »
Excellent Service and Reduced Credit Card Rates
by
User80208

on

My store, MacNichol Guitars in Murray (Ivy Place Shopping Center), has been using this service for about one year. I've been very happy with the credit card rates, which were significantly reduced and has saved my business a good amount on expenses. I've also been entirely pleased with the attention given to me as a customer - all my questions answered quickly and fully whether via my local representative or via phone support. I have recommended this company to other small businesses and will continue to do so.
Easy, Simple & Reliable
by
User54855

on

I recently switched from a previous mobile merchant service to Phone Swipe. They have lower rates but more importantly they have 24/7 customer support and technical service! I have a small craft business where I mostly attend boutique shows and use Phone Swipe with my Blackberry accepting all major credit cards. This is a huge advantage. Initially, I had a reader problem with my phone swiper and Shelly & Greg insisted on meeting me to help me solve the problem. I mean, really, you can't get better customer service than that! For swiping credit cards on your mobile device I would highly recommend Phone Swipe.
Phone Swipe
by
User91206

on

I use phone swipe for my business Unhinged Clothing in Sugar House. I have used it both in store and for my mobile business. This is the best mobile card system I have used. It is durable, easy, and the app does so much. In addition, Greg is always nearby and available if I have any questions or needs. Easy and Dependable Love it!!
---