Back to listings
Zumba With Harmonie
2644 W. 15250 So.
Bluffdale, UT 84065
Business Details
Description
Come, Dance and Party your way to a healthier you!All of the classes are "glow" classes, meaning we use black lights and a disco ball to make you feel like your at the club with all of your girlfriends.



In all of our classes we also work in strength training and toning, and always end with a relaxing cool down and stretch.



The choreography is fun, and sassy, easy to follow for beginners and allow freedom for those who master the choreography to add their own flavor. Come play with us! If you are shy, wear black and you can hide in the dark, if you are bold and playful, wear your neon and literally shine!



As you get to know your class, it's fun to watch the transformation of smaller waists, improved endurance, and tone muscles.



If you are looking for proof of the benefits, I am also an AFAA certified personal trainer and can customize very affordable options for your improved health.



See you soon!



---
Hours of Operations
Monday 7:00pm - 8:15pm
Tuesday 8:00pm - 9:15pm
Thursday 8:00pm - 9:15pm
Saturday 8:30am - 9:45am
Reviews (1)
Write a Review »
Very Fun!
by
User8244

on

I've been going to harmonies Zumba class for about 2 years now - and I've never looked back! The class I go to 8pm Monday, Tuesday, and Thursday and 8:30 am on Sat She is a great instructor - SUPER energetic, friendly and in amazing shape (a testament to Zumba, that's for sure). I can already feel the benefits. Besides increased energy, I can eat more while feeling more fit and maintaining my weight. I am not a big "sweater" but I do in her class, which is a good thing. The other class members are super welcoming as well and very encouraging to a beginner. The end of every class she also does cardio workout which not many Zumba instructor do witch is amazing Oh she always has new songs so you never ever get bored! She is super fun I always look forward to going Zumba class! I would recommend her class to EVERYONE!!:)
Map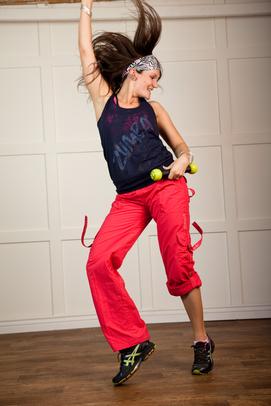 ---