Contractors & Construction
»
Personal Services & Care
»
Pets, Livestock & Horses
»
Wholesale & Manufacturing
»
Salt Lake City Attorneys Consumer Rights Law
5 Businesses
Sort By: Distance: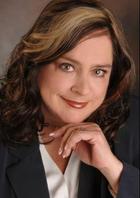 801.485.3717 |
Send to phone
|
Go to website
UTAH BANKRUPTCY LAW ADVOCATES PC, Salt Lake City, UT 84106
BANKRUPTCY CHAP 7 & 13. WE WILL STOP YOUR FORECLOSURE AND GARNISHMENTS THE DAY WE FILE. DON'T DELAY!
---
299 South Main Street, 15th Floor, Salt Lake City, UT 84111
Attorney Advocate-Consumer Rights, Civil Litigation, Deceptive Business Practices.
---
360 North Cutler Ave, North Salt Lake, UT 84054
Consumer blog articles and legal services by consumer protection attorney Eric Stephenson.
---
Will travel to Salt Lake area
Business and consumer advocacy law firm. Chapter 7 bankruptcy loan modification credit collection
---
Will travel to Salt Lake area
Debt Relief and Bankruptcy Attorney based in Provo. Chapter 7 and 13. Free 15 minute consultation.
---
---