Most Popular Categories in Salt Lake City (change)
---
Most Popular Businesses in Salt Lake City (change)
Featured Business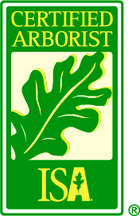 (385) 244-7206
1661 lakeview cir, ogden, UT 84401
Tree removal is a strenuous task. Doing this safely requires specialized training and equipment
---
What Businesses Are Saying
"KSL Local has been the single most useful way of marketing my business. I have tried a lot of different avenues for marketing and advertising and none of them can compare with KSL Local. The quality and quantity of clients I get from KSL is helping to drive my business."
--- Cedar Hills Construction
Most Recent Review
"Due to neglect, our piano needed a lot of work. For a reasonable price, David brought it back to life! He was very professional, knowledgeable and honest. I could tell he takes great pride in his work. Thank you for a job well done. I highly recommend David Stosich for all your piano needs!"
---